We have several fun events this month that are sure to check all of your flower needs!
September 10 from 10-12: Another Flower Pop-Up at Plume!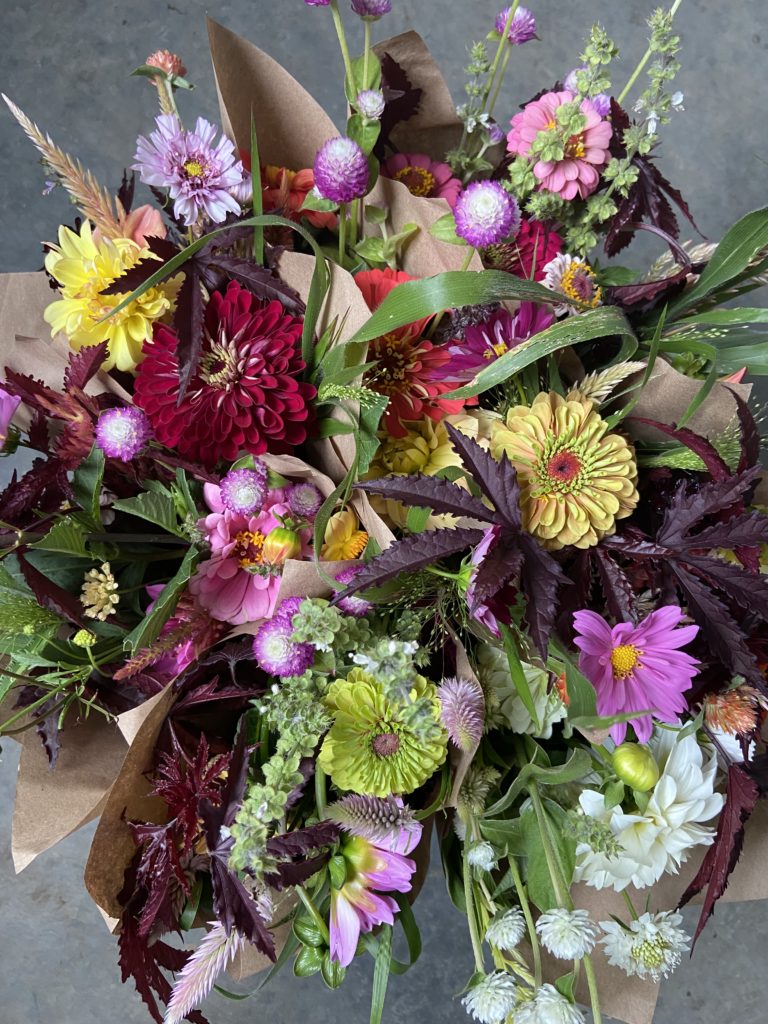 We had so much fun in July, that we needed to do this again! We love bringing buckets of flowers into the shop for you to create your own bouquets!
September 18 from 3-6: Designing with Dahlias SOLD OUT!!
This will be our last flower workshop of the season! And, the best part, is we will be using dahlias as our focal flower…along with all the other seasonal flowers we love. Join us with In Any Event to learn how to expertly design with these blooms. You will also get to pick your own dahlias in the field with Joan. And, of course, we will have light appetizers and drinks for you to enjoy. You can sign up here!
September 29th: Bouquet Bar and Wine/Truffle Tasting at Nourish – Be on the lookout for a link to sign up for this event!
Enjoy an evening sipping organic wine, trying Nourish's wonderfully delicious truffles and creating your own bouquet from a large selection of our fresh-picked flowers! Watch Nourish Cafe's social media for a link to sign up for the event, or let me know and I'll get you signed up!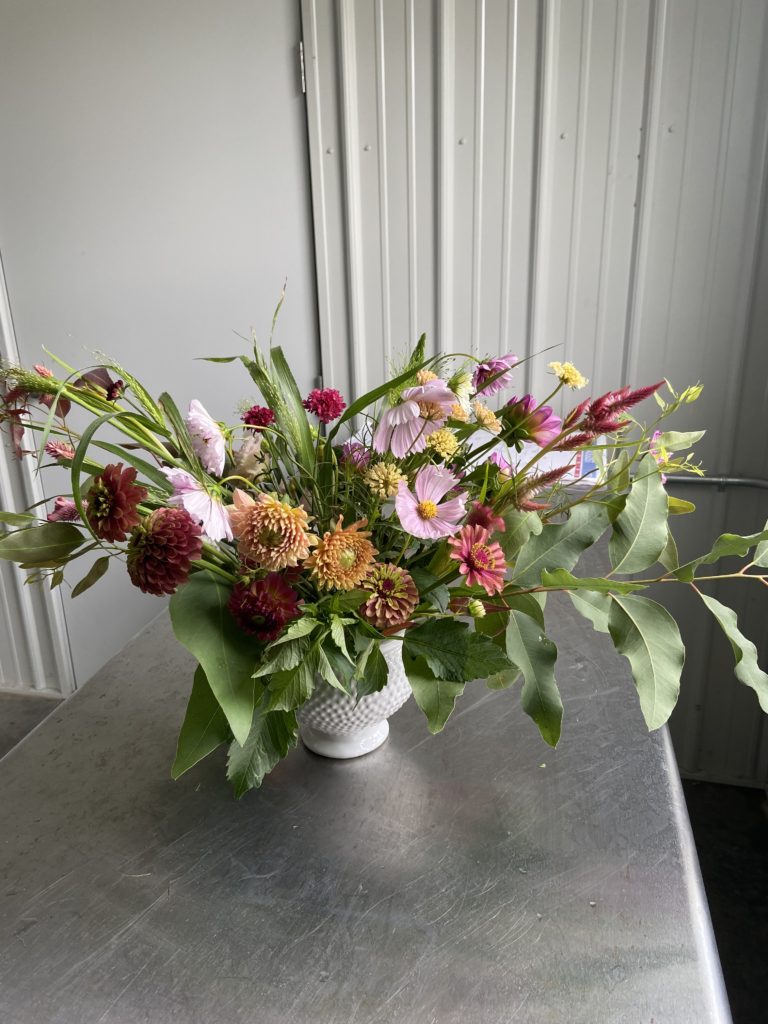 We will offer this experience every Wednesday until we get our first frost in Mid-October! Bring your family or friends to the farm for a guided flower picking event. Then enjoy your own food and beverages in the flower field to end the perfect evening.
Every Saturday morning, our members have the opportunity to make their own bouquet from pre-picked flowers or venture into the flower field to pick their own! If you still have a balance on your account at the end of the season, these credits will transfer over to 2023! Check out all the details here!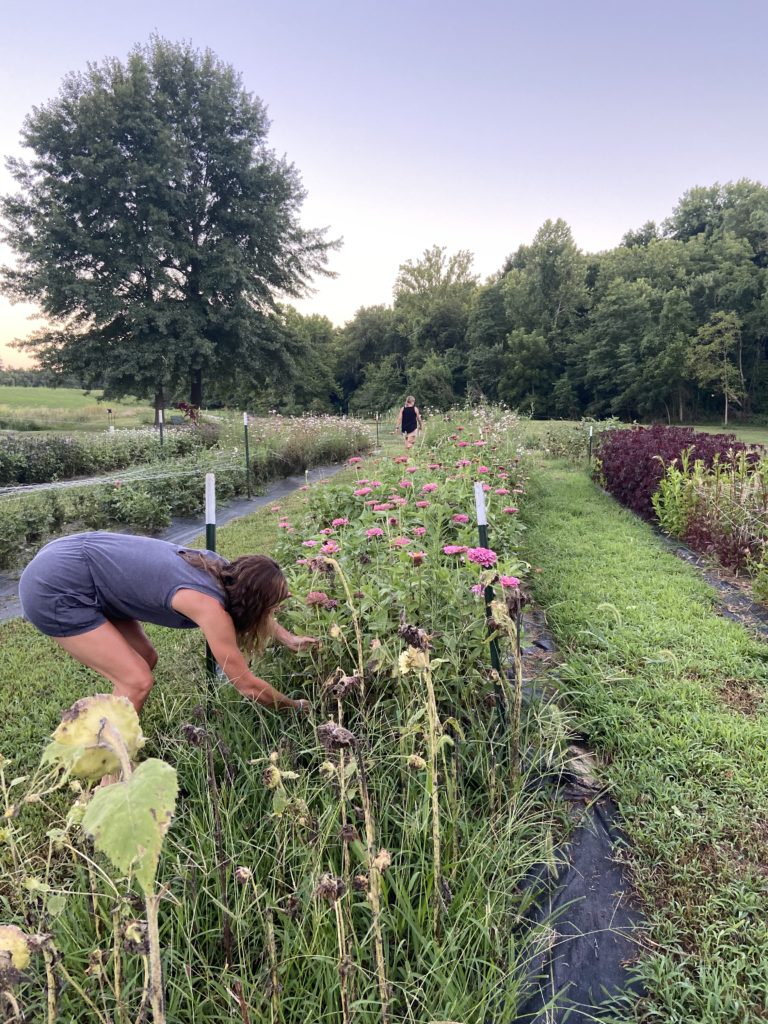 It's hard to believe that after this month we will be winding down our flower season. It truly has flown by! But, in the meantime, we will enjoy each and every stem!
Have a great week!
Joan