With a baby knocking on the door, this newsletter will be short and sweet! As I write this on 2/23, i'm still pregnant, but that could change any day! We can't wait for this little boy to join our family…so he can just hurry up and "pop" on out. (As my 4 year old likes to say… :))
I've been sowing seeds non-stop since the middle of January, so our greenhouse is already fairly full. The germination room in my garage, which is kept at about 55 degrees, has been the perfect place to start these hardy annuals. They will all start being transplanted into the garden at the beginning of March. Once March gets here, we will begin starting our seeds in the greenhouse because the heat loving plants will thrive in that environment.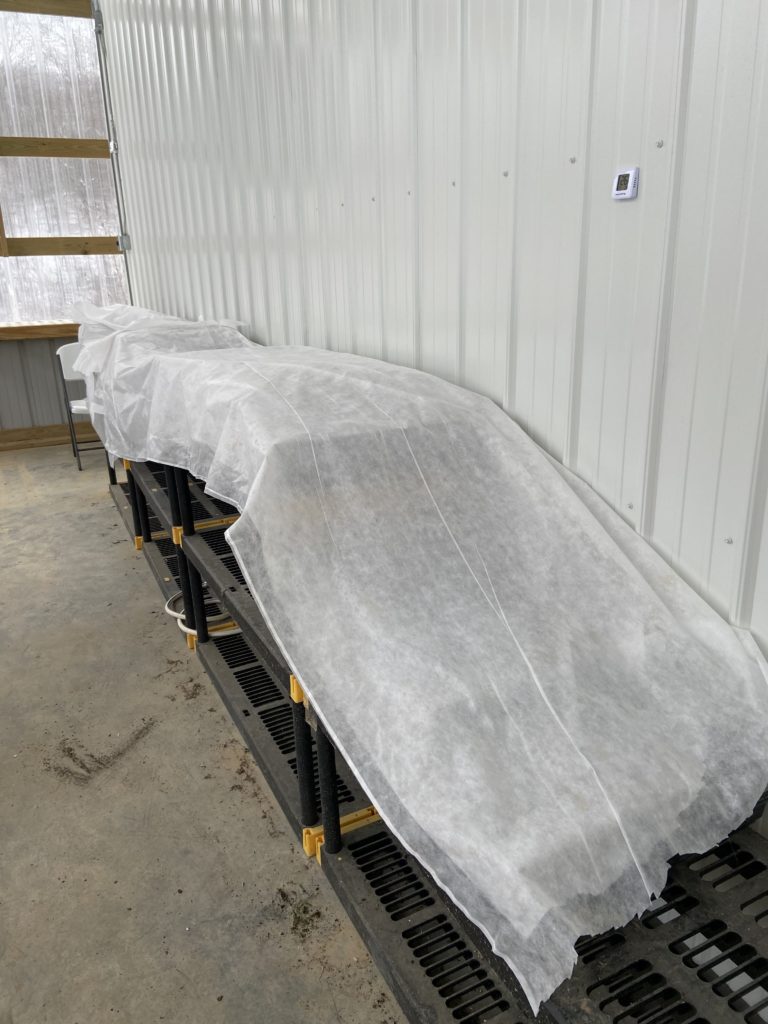 The last couple weeks have been interesting with the "polar vortex" that moved through the region. I wasn't too sure how everything was going to end up, but sometimes you gotta just do what you can, say a little prayer, then let it be. All of our fall planted hardy annuals were covered in frost cloth and then covered in plastic over the low tunnels. I just took the frost cloth off today and they are not pretty, but they are all alive! I can tell by looking at the base of the plant near the soil. There is still a live green plant down there! When the weather warms in the next couple weeks, I will cut off the dead stuff and new shoots will grow, which will be future flower stems.
The anemones are looking especially healthy and I'm predicting we will have our first flowers of the season by mid-March! Here's a picture of one from last year. Right at the beginning of the pandemic. Wow, what a whirlwind feeling that was.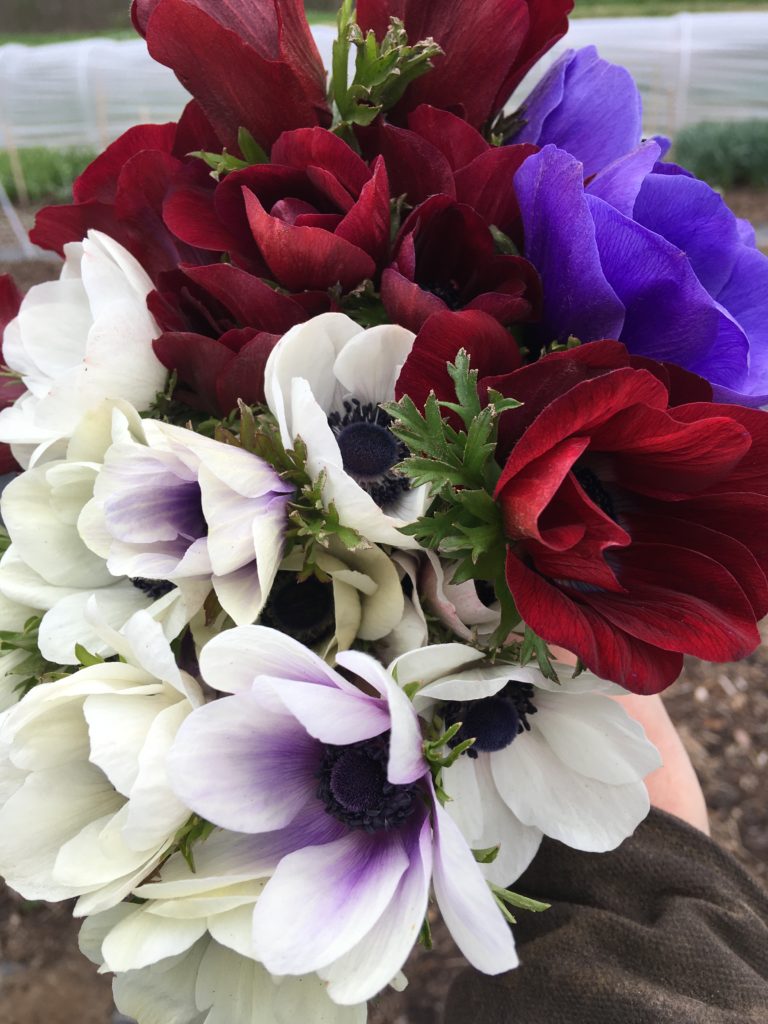 Hoping the weather stays dry for the rest of the week so we can get the compost tilled into the ground for our hardy annual planting. The ranunculus are also set to be planted as soon as the ground can be worked.
We've also been blessed to have several wedding DIY flower events planned for the summer. If you, or someone you know, is looking to DIY their wedding flowers, please point them in our direction! We have a wonderful barn space that can be used to create the arrangements, with all the seasonal flowers they need. Check out our Creative Floral Experience for more details.
Thanks for staying up-to-date with our farm happenings. Can't wait to share baby pictures next month!