Here we are, in the midst of the holidays! I don't know about you, but I'm feeling extra jolly this year. I'm excited to get the decorations out and sing all the Christmas songs! There's something about having small children that makes the holidays extra special, and I'm excited to experience all the magical moments with them.
Here's another small magical moment (because everyone is sort of looking happy…and Ethan's belly sticking out just kills me 😂) captured by Kelsi Kliethermes Photography. Highly recommend her for all your wedding and family portrait needs!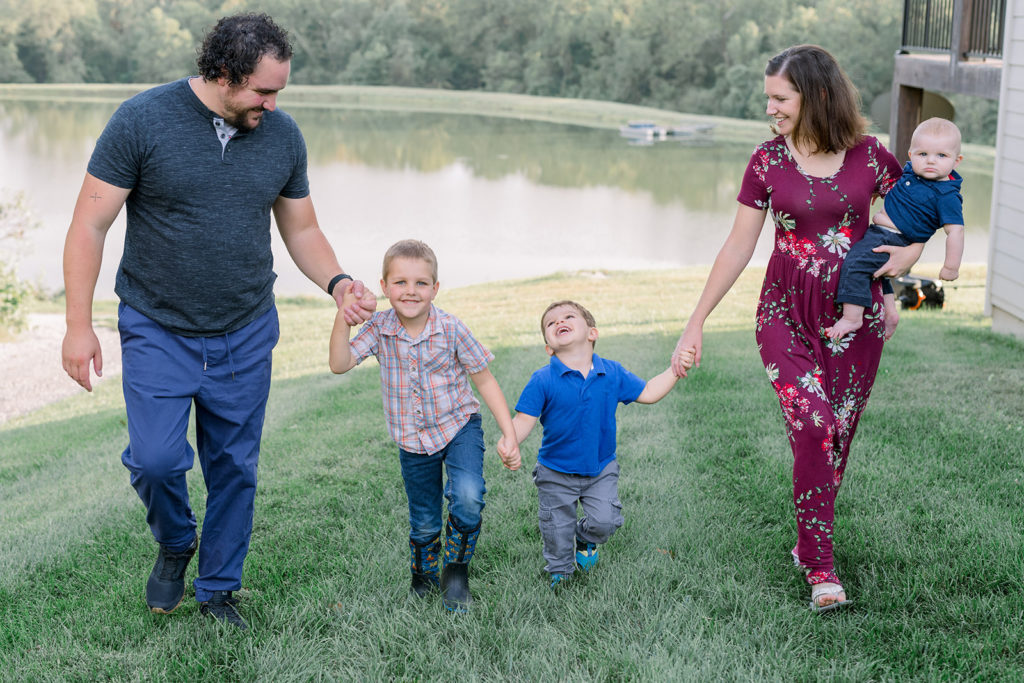 Nothing magical is going on in the garden. We are still slowly cleaning up all of the flower rows, adding compost to beds that will be planted in early spring, covering hardy annuals, topping off the tulip beds with compost and potting up amaryllis.
You should have gotten my email last week mentioning that we have amaryllis bulbs for sale. They are growing beautifully right now and I'm so excited to offer them this year. I grew a trial last year and was completely stunned by these blooms. They bloomed in the dead of winter, when we were craving flowers the most. And, this year, they should be open for Christmas! What a way to add more beauty to your Christmas table setting or provide a unique hostess gift!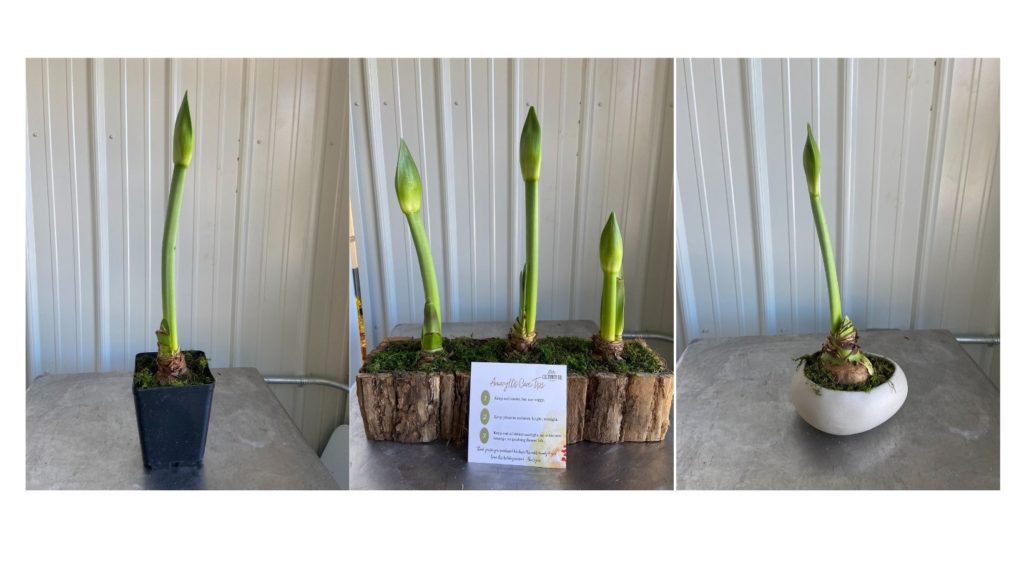 If your friends and family are more into experiences, then our Members Market would be the perfect gift! We are also offering a 20% discount through the end of the year! Essentially, you're getting $100 of flowers, or other products, from our market for only $80. We will deliver a gift certificate to your doorstep on Dec. 17, along with a small bundle of dried flowers.
We wish you and yours a very Merry Christmas!
Joan