Spring flower bouquets are all over the place right now! Caring for your fresh cut spring flowers is easy when you know a little about the flowers themselves. Today, we're going to discuss just that! To snag one of our bouquets, visit Plume or Poppy!
If you do pick up one of our bouquets, you may notice that our tulip and daffodil buds are still pretty tight. This is on purpose! To give you the longest vase life possible, we pick them at the appropriate time. 
How to care for Fresh cut Daffodils
For daffodils/narcissus, this is when the flower head is in the "gooseneck" stage, when the bloom is 90-120 degrees from the flower stem. If it's a single variety, they will be budded up pretty tight. If it is a double, we will let them open up just a bit. Daffodils excrete a "slime" that is toxic to other flowers. This is important to note as you continue caring for your fresh cut spring flowers. If you get them from us, they will have already excreted all the slime, but if you cut the stem, they will start oozing again. You will need to separate them from the other flowers for a day to make sure they don't harm them.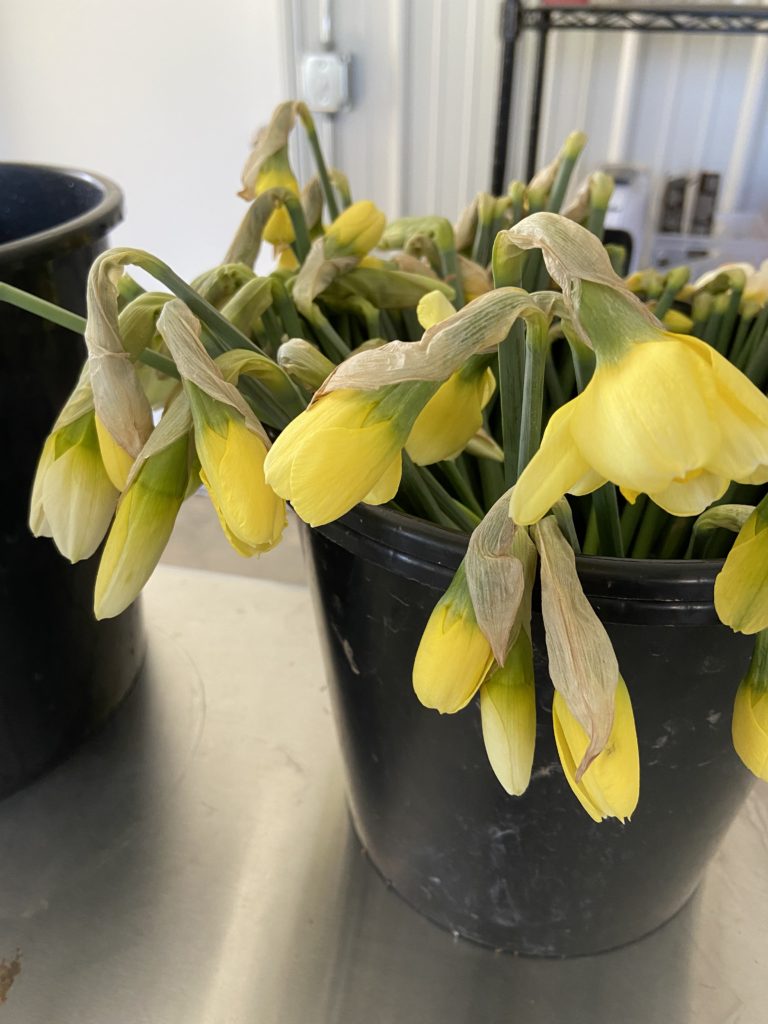 how to arrange Fresh cut Tulips
For tulips, the ideal stage is when the buds are still tight, but showing color. If they are double varieties, we let them open a little bit more. Tulips also grow in the vase! If you are creating an arrangement, tuck them in a little deeper because they will grow another inch or two in the vase.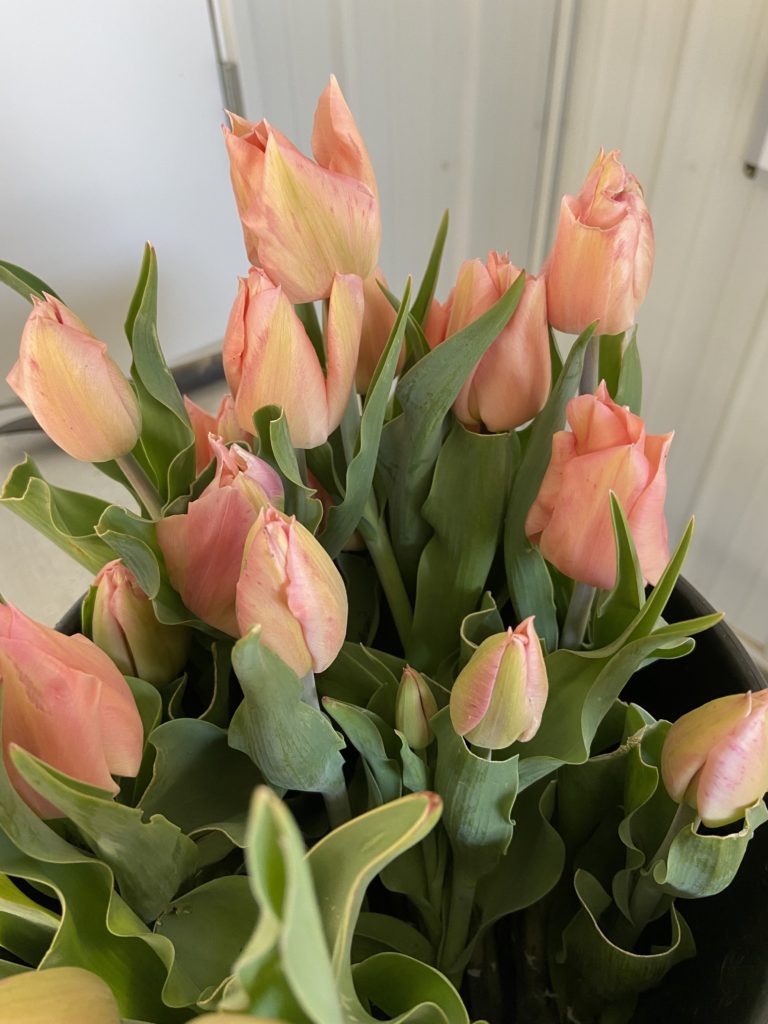 all about fresh cut spring anemones
Anemones! These delicate flowers are the perfect addition to our spring bouquets. We pick them after they have opened once and then closed back up! If you watch your anemones over the course of the day, you will notice that they open up during the day and close at night. Their petals seem to grow as they do this! When you receive your anemone, it will most likely be closed up, but will continue to open and close while in your vase.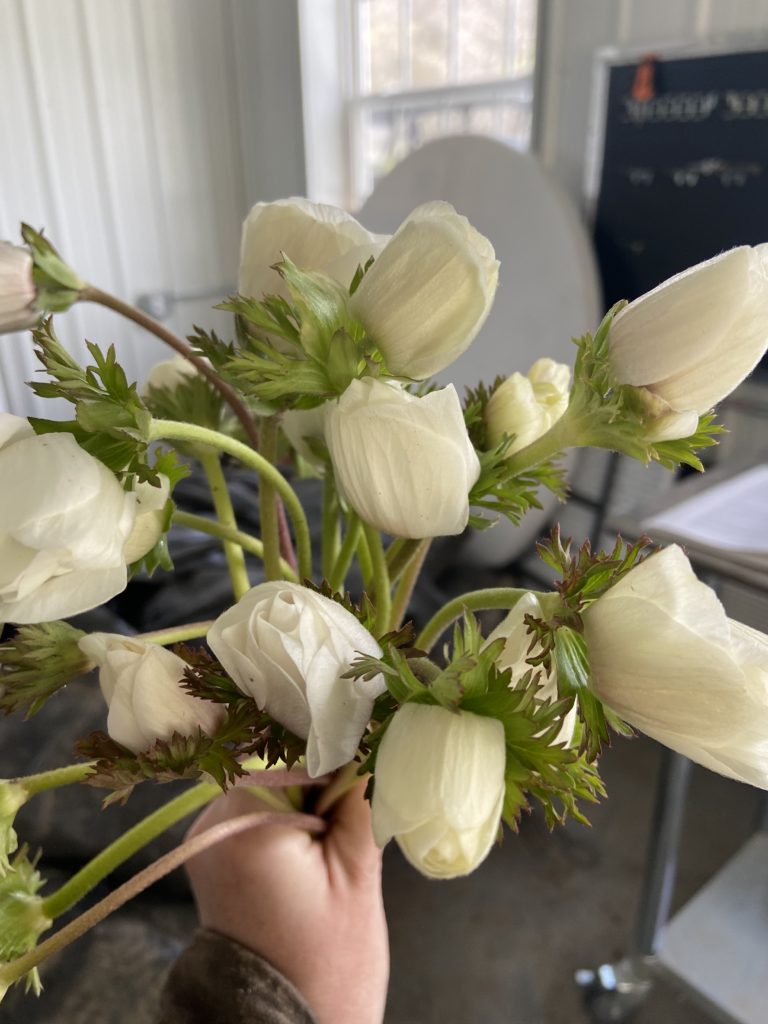 I don't tell you this to bore you, but to keep you educated about our fresh cut flowers! They might not be stunning when you first pick them up, but wait a day or two when they open fully and you will see the full beauty! It also helps that they will last 1-2 weeks in a vase, if you keep the water clean. 🙂 Hopefully, now you can see how simple caring for your fresh cut spring flowers can be!
For more ways to enjoy our fresh cut spring flowers, visit our website!
Happy Spring!
Joan