It's February, woo hoo! You know what that means (besides it being my birthday month :-))?? We only have a short month and then we hit March and on our way to spring! I'm so ready for it!
The anticipation for this season is massive because of several new projects we've been working on. We've already revealed our connection with the Missouri Flower Exchange for this season, and we have 2 more that will be revealed in the coming weeks!
In the meantime, I've been getting my hands a little dirty!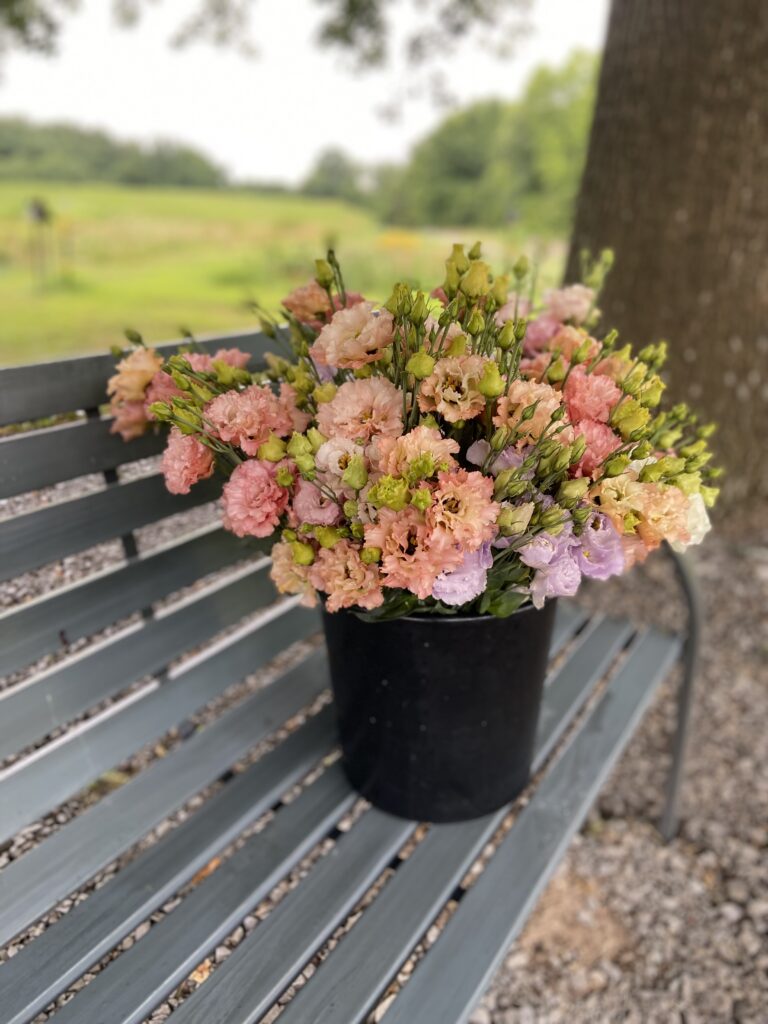 Lisianthus seeds were started a couple weeks ago. They will continue to grow sloooowwwly in our grow room for the next couple months until big enough to be planted outside in early April. I also have plugs coming, just in case I lose patience with them. 🙂 We also soaked and are pre-sprouting our ranunculus. Those will get planted out in the middle of February and covered with frost cloth until some warmer temps arrive. They like it cold, so they will be fine. Lastly, baby blue eucalyptus seeds were started and we're waiting for the little babies to emerge.
Fun things to come in the upcoming newsletters…it might be related to something old, something new, something borrowed, something blue??? We shall see!