August was a good month to us! We got to host a Bridal Flower Party at the beginning of the month, then I created ALL the flower arrangements for a friend's wedding and we're rounding out the month with a Pop-Up at Plume! I'm enjoying the interaction with customers this year and look forward to doing even more in September and much more next season. One good thing COVID brought about was making me super grateful for us to be able to host events and create experiences for people with our flowers.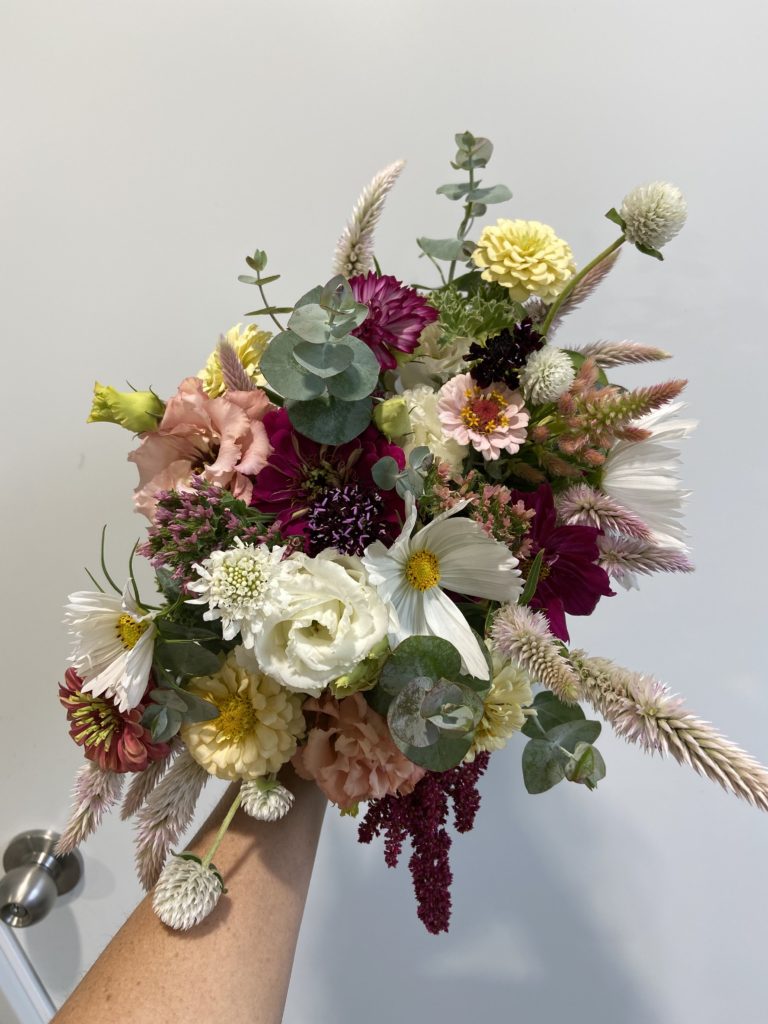 Mark your calendars for our upcoming Pop-Up at Poppy on September 18! We will be there from 2-4 p.m. That will most likely be our last pop-up of the year. It's amazing to think we have about 6 more weeks until our season is over. Still lots of work to do though!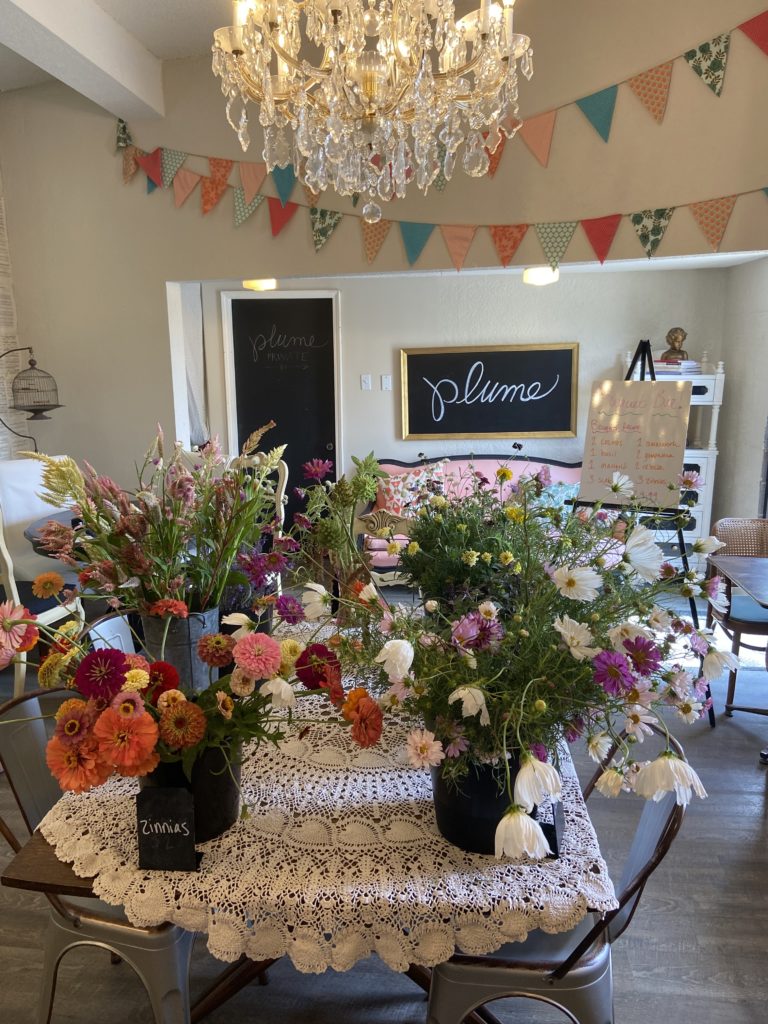 We will be planting hardy annuals this month…like a thousand of them. If you remember, they are my favorite flowers, so I will be oh so grateful that I put in the work in the spring when they start to bloom! Once the heat breaks we will get them in the ground, put tunnels over some of them and frost cloth, and then they will hang out all winter. The cold weather really helps to get their roots strong to give us big, beautiful blooms in the spring.
Stay cool, everyone!
Joan