Whoo! It's hot out there! I literally just got back from jumping in the pond after a 100+ degree day. The flowers don't seem to mind, though! As long as we keep watering, they are happy to throw out tons of blooms on these hot days. This month was a little slower with florists because weddings tend to slow down in July. We've got a full schedule for August, though! We also have a Bridal Flower Party that we are hosting at the flower barn and I'm doing my 2nd ever full service wedding. I'm not really advertising that I do this, but they are friends, so I'll give a little. 🙂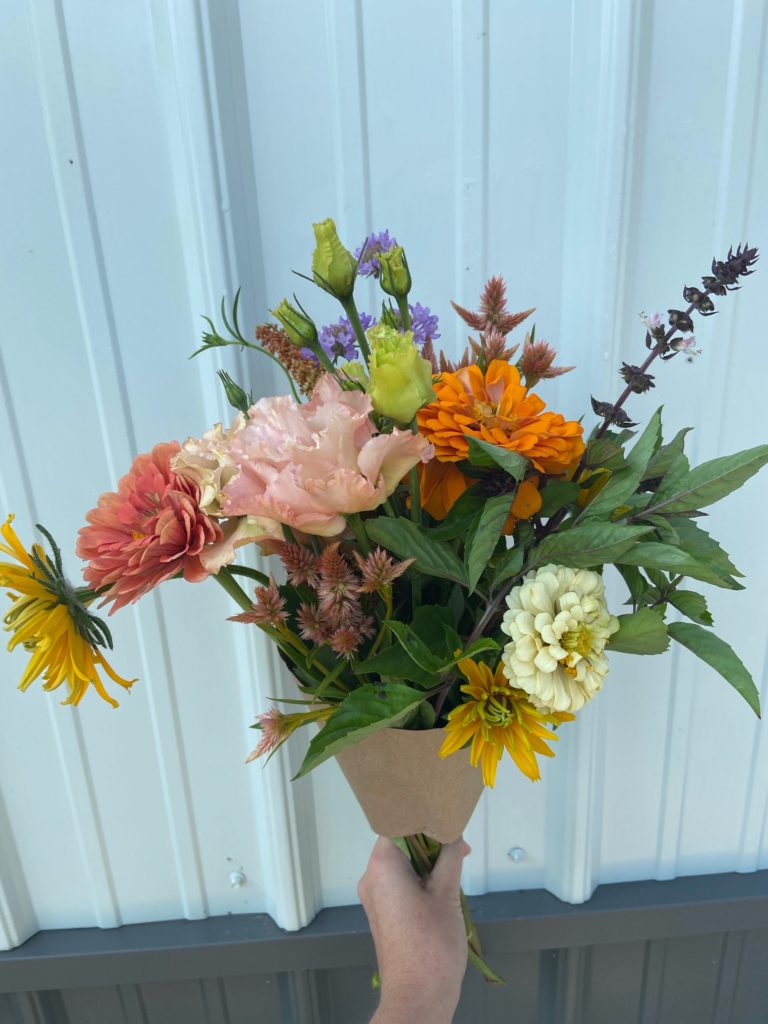 We are also busy turning over our hardy annual beds. Meaning, we are chopping down all the plants, weedeating everything to the ground and pulling up the fabric. In a couple of weeks we will dump more compost onto our beds and then till it in to get ready to plant more hardy annuals at the beginning of September.
Speaking of Hardy Annuals…we've started close to 2000 seeds that we will plant out into beds this fall. These are plants like foxglove, rudbeckia, dianthus, feverfew, orlaya, and snapdragons. We will also directly sow several rows of bupleurum and nigella. We will then cover half of the rows with low tunnels and the other half will just overwinter under frost cloth. They all do very well with our winters and then produce giant beautiful blooms in May and June. I'm hoping to be able to time these right and have a bunch for Mother's Day next year!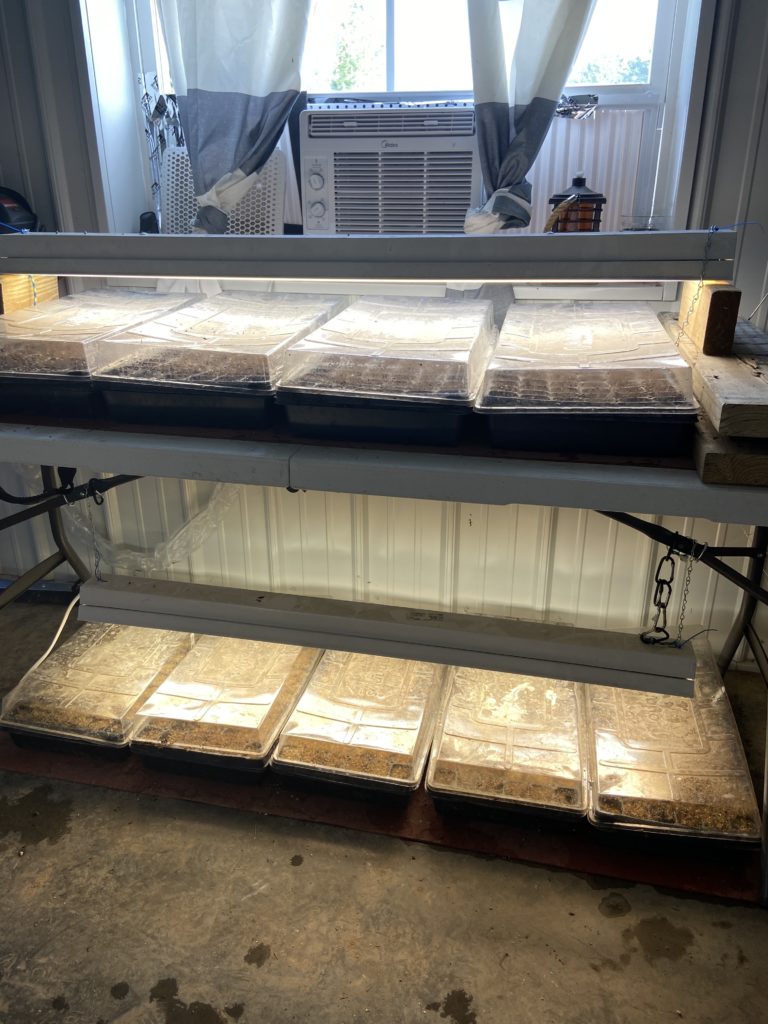 Other than that, we are just harvesting our little tails off for the florists and continuing to make bouquets for Poppy and Plume.
Enjoy the (super hot) summer!
Joan