The tulips are just barely coming on for us down in our river valley. It can sometimes be frustrating at the beginning of the season when everyone else has blooms a week or 2 before us, but we're glad for the lower temps in the heat of summer. We will, however, have a limited number of bouquets going out for Easter! This is also thanks to my friend Emily with Three Creeks Produce. Our bouquets will be made up mostly of her tulips. (Photo cred to Emily!)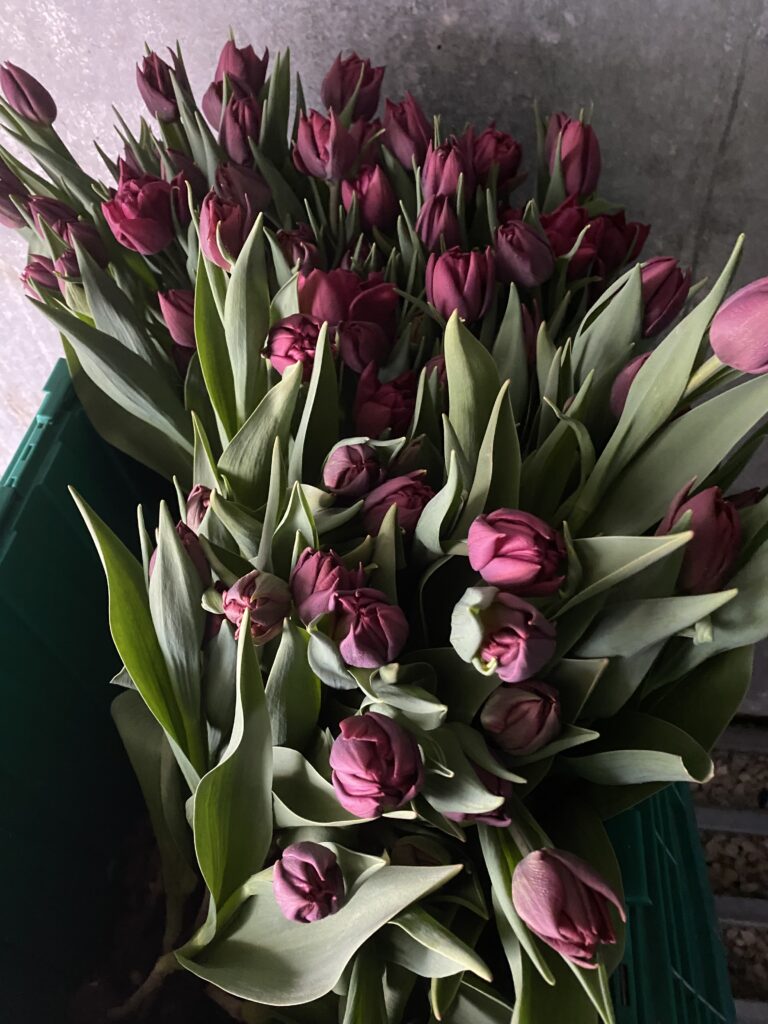 This week, you can find our blooms at Plume. She has a limited number of bouquets and you are able to pre-order them! I would highly suggest you do that if you want one.
We are also supplying Gold Apple Boutique with Easter bouquets. It currently looks like they are sold out, but call the shop if you are in the area to double check! They also have tons of precious Easter goodies to check out!
I hope everyone has a wonderful Easter celebrating with family and friends!
Joan