Isn't that what summer time is all about?? Abundance in the garden, sunshine, warm weather, pool days, flowers, vegetables, fun. I love it all!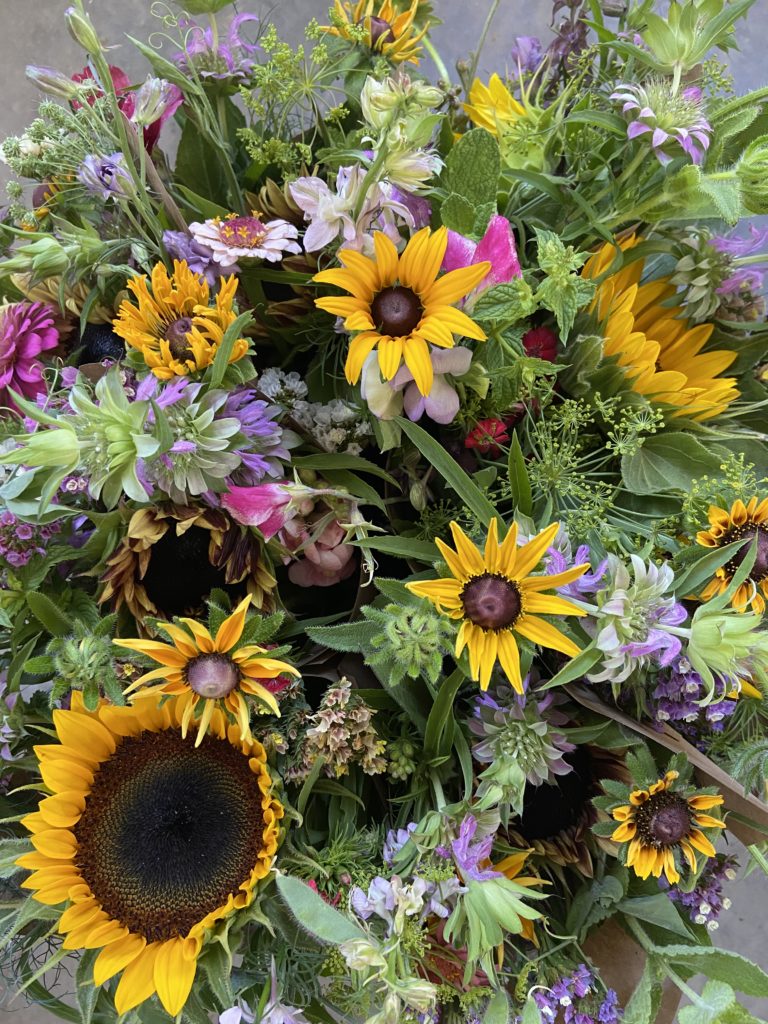 Right now, we are definitely experiencing abundance in the flower fields. The zinnias are starting to put on a show, which adds so much color and life to the garden. I'm now able to offer large quantities of flowers to those who are throwing parties or showers.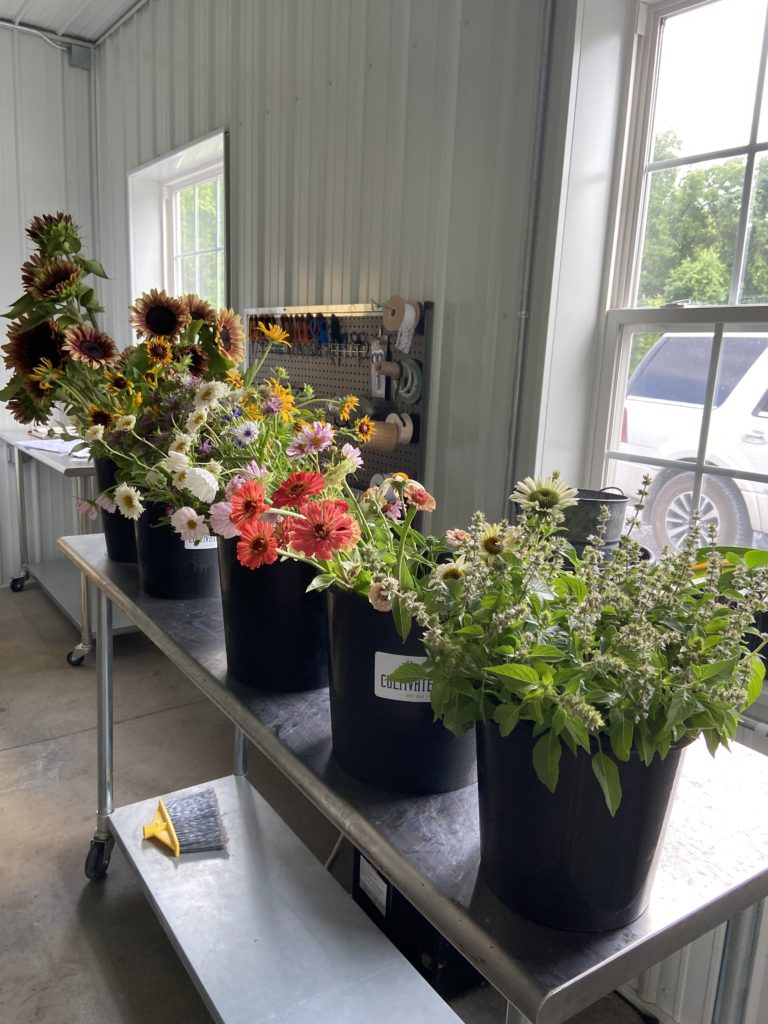 Last week, I was able to cut a variety of stems for a bridal shower. They used the stems for a flower bar for their guests to create their own bouquets. I love this idea – it's a really creative way to bring beauty and a memorable experience to a party!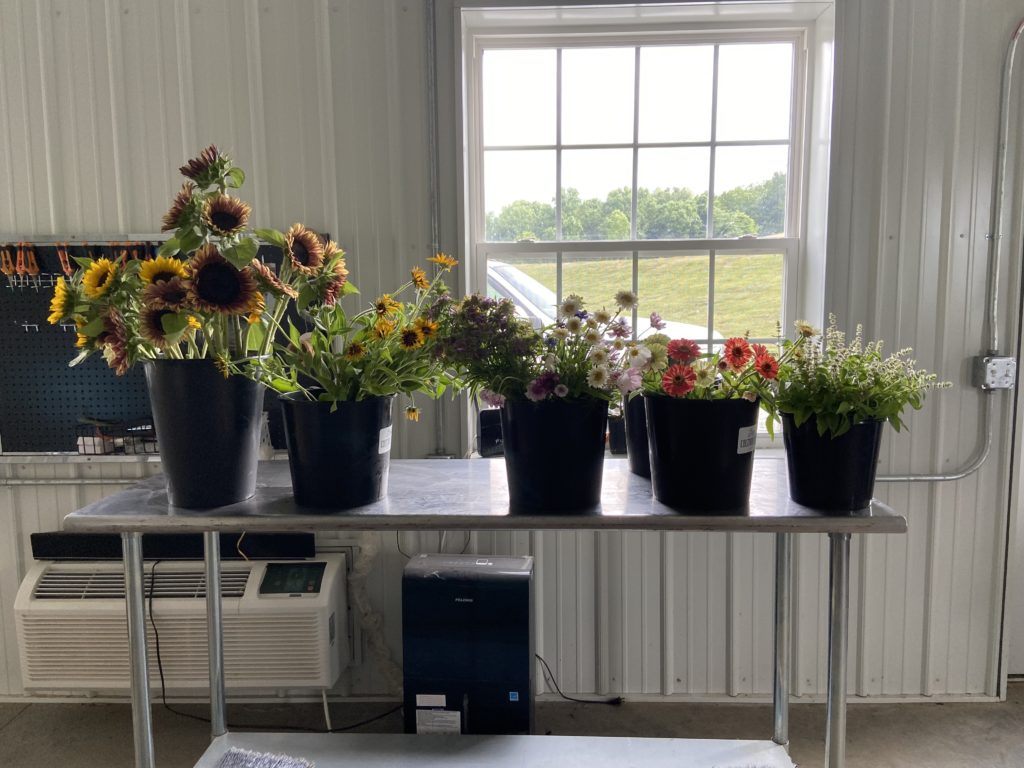 Our Vibrant and Soft Flower Buckets are an easy way to take advantage of the abundance in our garden to liven up your own party. You can create a flower bar or use the stems to create your own arrangements. The buckets are filled with focal flowers, filler and foliage…everything you need to create beautiful bouquets and arrangements! You can easily purchase them on our website and pick-up from the farm at a convenient time for you.
Enjoy the abundance!
Joan